Travel and faith are two important themes in the lives of Audrey Grote and Mary Oelke, longtime friends who met as young teachers in Manitowoc, Wisconsin.
They both taught Sunday School and were members and officers of Altar Guild, Floral Guild and Central Lutheran Church Women. After retirement they helped run the Skyway Connection Ministry, an outreach for downtown skyway people during the 1990s. Today they are members of Shalom Circle and Floral Guild.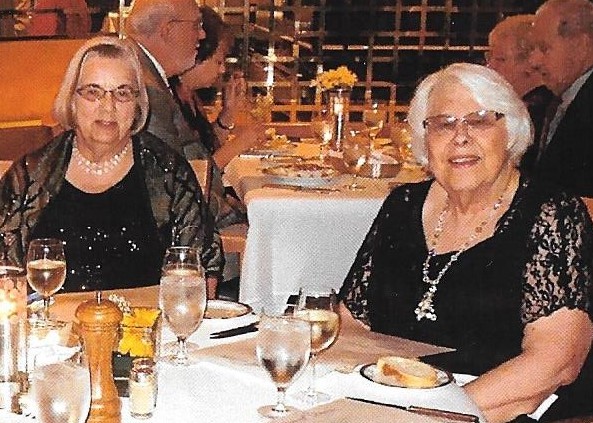 Audrey and Mary started their traveling adventures when Audrey drove her 1953 Chevy to California. That was followed by a Grand Circle tour of Europe which lasted all summer and took in almost every country in Europe.
Many trips followed, but the most meaningful were those taken with Central Lutheran parishioners and clergy. The first was a trip to Israel where they visited biblical sites and imagined life in the time of Jesus. Next was a trip to Madagascar where they stayed with missionaries who took them to many places. More recently was a trip to France to watch the casting of one of the large bells in Central's bell tower. That was followed by a trip to Madison, Wisconsin to see the carving of the stone for the top of the tower.
Audrey and Mary are grateful for the many opportunities Central Lutheran Church has provided them through the years. The trips, Bible studies, inspiring sermons, beautiful music, small groups and many opportunities to interact with people who share their Christian faith are important parts of their faith journey. They feel their lives have been greatly blessed and they hope that their gifts to the Central Lutheran Church Foundation will help Central provide faith enriching opportunities for others.