Glenn and Mary Steinke are long-time faithful members and leaders of Central, dedicated to the mission and success of the congregation.
Mary was born in Superior, Wisconsin, where her father was president of a community bank, and her parents were leaders of Concordia Lutheran Church. Glenn is a native of St. Paul and was a member of Como Park Lutheran Church.
Glenn and Mary met at the University of Minnesota, both being presidents of their respective fraternity and sorority, and were married at Concordia Lutheran Church in Superior, Wisconsin. Glenn served in the U.S. Army as a combat infantryman during the Korean Conflict and earned a Bronze Star. He attended the University of Minnesota on the GI Bill.
After graduation, Glenn was offered a job at Dow Chemical in Midland, MI, and the newly married couple moved there. He and Mary joined a choral group sponsored by Dow Chemical. Glenn was cast as one of the three kings in "Amahl and the Night Visitors". However, Glenn did not stay long enough to appear in the production, as the two moved back to Minneapolis for a banking career at Northwestern National Bank, now Wells Fargo. He later started the investment firm GS Investments.
In 1958 the Steinkes joined Central Lutheran, for, as Glenn reports, "Mary said there is only one place to go to church and that was Central Lutheran. Mary and Glenn started to sing in Fred Hilary's choir, one of the many groups they joined over the years.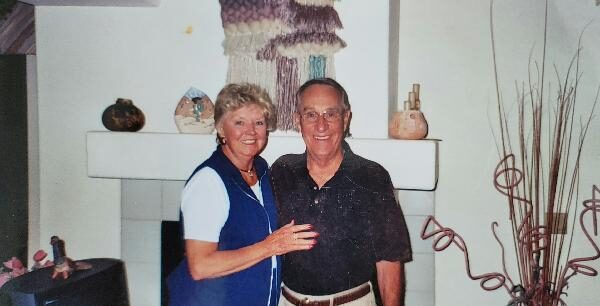 Mary served on the WAMSO Board, chaired the Symphony Ball, served on the Dale Warland Singers board, co-chaired the opening of the Ted Mann Concert Hall at the University of Minnesota, and was on the advisory board of the University's School of Music, among other community activities.
At Central Lutheran, Mary was conductor of the children's choir, served on the search committee that hired John Ferguson as organist, and worked in the nursery. She introduced John Ferguson to the Minnesota Orchestra, and he became the organist for the Orchestra as well.
The Steinkes raised two children, Maren and John. Maren is a University of Minnesota graduate. She is a horse trainer and competitive rodeo rider, and lives near Buffalo. Her husband owns a large painting company, "Brushmasters" and races horses at Canterbury Park in Shakopee. Maren learned to love riding when vacationing at a ranch in Montana and at the family lake property in northern Wisconsin.
John is president of GS Investments, which manages investments for Central Lutheran Church Foundation. A graduate of Concordia College with a Master's Degree from University of Minnesota, he and his wife, Meg, are members of Central Lutheran after many years at Westwood Lutheran Church in St. Louis Park. Meg is HR Director at the Minneapolis Neurology Clinic in Golden Valley. John followed Mary's interest in music serving on the boards of "The Singers" and the "Bach Roots Festival."
The Steinke's have committed to being Legacy Partners by including the Foundation in their estate. They strongly believe that members of Central can "pass the baton" to future members of Central as former members have done for them. In this way Central can be a "living" congregation with a historic past and a dynamic future.